Buteera Disan – Cultural Autobiography with Rwanda – Kigali Strings Attached.
Home Returning EZAAZI SUBURB in Rwanda – Kigali the Vision City, since 1920 Application.
Muraaho, Philosophy means the search for wisdom and Ethics is about discipline or morals. This message has ever been addressed to the British High Commission based in Kigali together with the Rwanda Immigartion Service Commission, UK in August 2016 as an appeal calling upon a return home to Ruanda Kigali the Vision City. Since I am living, there is hope from the this application following this article from the New Times Rwanda's leading newspaper available via http://www.newtimes.co.rw/section/article/2015-11-21/194584/.

I am BUTERA DISAN a protestant (Anglicanism) in religion born of Uganda located in East Africa; Rwanda/ Egypt and Isreal being my ancestrial and traditional homelands. Traditionally, this exibits Isreal and religion. Its the central centre of Isreal (Jerusalem) besides that we have Mt Sinai (Egypt).
https://www.facebook.com/IsraelsVoice/photos/a.454753787949740.1073741828.454519607973158/1229850790440032/?type=3
And so the above was the Exodus (The Journey)!!! but those visible pictures are not real Isrealites. I think are unnecessarily familiarising. Another view (theory) of movement is said to be looking for water and pasture for their animals reaching the Nile valley along that basin until they settled in Ruanda/Rwanda ofcourse accompanied by their technologies but remember we are of Glaciation or the moon origin.
Hierographic belief (picturewise) showing the Movement from Alchemy Egypt to Ruanda/Rwanda) Pasture, Water & technologies (The Nile Escalation – Ruanda/ Rwanda)

The above Exodus was for the exploration of the River Nile, adventuring and ofcourse grazing the Cattle.
My grandparents of hutu race or tribe (The Kabango) (RIP) migrated from Rwanda from a nearer's City suburb Ezaazi escaping the conflicts of wars by then 1920's. Belgium government (Obubirigi) Invasion. I am a sibling belonging to late Samuel Mairane (RIP) and Elizabeth Mairane (RIP) resting at Kanziira along Mairane avenue or road, Gomba District of Uganda, East Africa, Africa. My parents, the father had graduated from a Primary Teachers' College of Uganda who left the teaching service as a headteacher for a period of 46 years and the mother did not go far but graduated from Comprehensive Junior School. Daddy and Mummy below. (R.I.P)
The guy – father during his College time at Namutamba PTC in Mityana District in Uganda
Then, Mummy and I (Buteera Disan) on harvesting day below/ graduation 2002/3 commenced from 2000/2. It is a two years Diploma in Secondary Education majored in History and Divinity as Kiyimba Disan (unwritten in British History, see a sylum claim) a name I used during those days hiding my Identity from enemies. It started to be used in 1996 following a conversation in Entebbe, Uganda I was having with my brother Francis Kibogora famously today known as Dennis Kayondo. It was a School holiday. The College is Nkozi National Teachers' College along the Equator.
During that time, I engaged in different co – curriculum activities including Deputy Information Minister at all levels, Hall of Residence representative to the Guild Students' Chambers and Hall of Residence Anglican Students' Representative at College's Chapel. I earned a Second Lower Class Diploma.
While with American University, Massachusetts enjoyed learning during the busy summer visiting learning (April 2015). I was with the faculty of Education with Schools and Society discipline. I learnt a variety of teaching School students of the Secondary level as a Teaching assistant. However, I rejected its certificate award for failing to give a pass to Cultural work. We were majoring in discussions, comprehensions, Grammar, Information Analysis, Compositions and Society.

The above is the University's brand.
Today since October 2015, I commenced a Foundation Degree learning in Effective Practice in Youth Justice with the Open University, England for a year. Results are now back in this June 2016 and this is what the University Tutor has to say in reply ''Re: K115: Results back via P. Maxwell <p.maxwell@open.ac.uk> To Disan Buteera (E300561X) Jul 12 at 2:01 PM Well done, Buteera: your study of K115 has not been without its challenges, but you have not let these beat you – ultimately achieving a successful outcome. Good luck with future studies. Best wishes Max. But you have to put it in mind that following the contacts I have been having with the Youth Justice Board where Open University is a member (see details below), I am stopping here from contuining with the studies s the tutor is labelling it as I try other things. Then, this is the message I wrote to the tutor informing about the outcome of the results From: Disan Buteera (E300561X) <dbuteera@rocketmail.com>Sent: 08 July 2016 15:20:16 To: P.Maxwell Subject: K115: Results back This email was generated from StudentHome by Disan Buteera (E300561X). Query: I have passed the course. Thank you Buteera Disan. This is University's brand, England.

A variety of materials are expected to be achieved such as experiences of working in a Youth Court, Youth Offending Service, Schools as an Education Liaison Officer and Community Youth Servant environments. I have embedded on my knowledge of critical thinking, problem solving and analysis of information. Upon the learning I acquired from the common core module which is America's initiative on shifting the standards of learning of Education.
When I was younger, I loved learning before my time of attending School. I used to hold a pencil and a pen as well as opening a book as if I was reading before six years. I began Schooling when I was a young boy from the age of 6 (six) and later graduated from a higher level of education while in Uganda. I enjoyed Science, Social studies and Maths during my Primary Schools days and Secondary Schooling as well with Religious education, English, Biology ecetecera in addition. Pursuing studies in Schools and Society, I believe it was not something new I mean while referring to those words 'Schools and Society'. I have interest which is rooting from within myself, determination, eagerness, motivation, goal, and attitude of learning. So, those combination of factors are promoting my capacity and attitude. I completed a Foundations in Youth Justice with the Open University which is a backing of services regarding Children and Young people for both Schools and Youth Justice Industry.
Time came when I was hosted by my sister's home at Kitebi in Kampala, Uganda, I promoted the idealism of learning to her children. She is Rebecca Mairane now living in Desmonies, USA with her family. Below we took a picture while at Kitebi.

From right Nixon, Tracy, Buteera, Alex, Stacy, Charles, Vanessa and Rebecca.
Then, example of Youth Justice work while in England.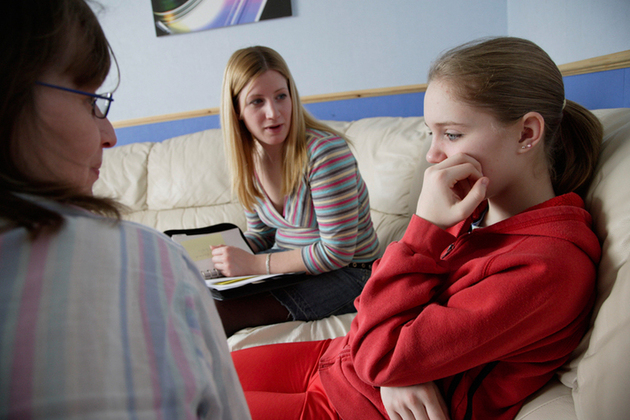 Available at http://www.gov.uk/yjb
Bansel (2006) talks about life history narratives as a Social accomplishment that draws on the narratives and discourses available in any specific historical, political and social context. Of course, as from above, my life career I believe is as a result of my cultural outstandings as labelled above. Shouldn't it have been the case, then I am wondering whether I would have been at the American University during that time, Uganda Schoolings and Open University today, searching for wisdom which in turn is going to put me into a professional setting the world is still seeking. In that, my earning power is expected to be at its highest as well as serving in an admirable manner as has been the historical norm of my family history.
I thoroughly enjoyed School days while in Uganda which is why I am capable of expressing myself nicely. I left Uganda to Great Britain in November 2004. I joined Nottingham Trent University for a Bachelor of Youth Justice which ended in a diaspro. The reason being, the University offered unfair and misleading remarks on 2013/4 results. It offered a fail repeat without attendance and went on informing me to re-do and attend which resulted into being summarised as attendance from my point of view as Youth Justice student. Upon all that, i left the University with a Diploma in Youth Justice supplement which I withdrew from following poor analysis of information by the University. Remember, I am holding a British crown certificate in Effective Practice Youth Justice 01/2007. Now my performance again whilst with the American University is fantastic full of excellent grades. To mention, I have been scoring 9/10, 8/10, 8/10 and more which are distinctions in comprehensions and reading. However, I have been offered a place at the Open University to major in Youth Justice studies (England and Wales) commencing October 2015 to July 2027 (module to module until completing )and in financial difficulties of financing the course.
Table representing statistics of Family cultural progressions
1920's in % 1970'2 in % 2015 in % 65% 99% 50%
My legal date of birth is 17/06/1974 and the biological date of birth is 26/05/1979. I consider myself to be equally well in determining my future as well as sticking on what is required. I speak in an even voice and very respectful, love music, reading, adventuring and meeting deadlines which is why my Schooling is outstanding.
Finally, on a sad note, Rwanda Immigration did not further with my application since I lacked the Identity Card as a Rwandan. I am waiting for an appeal. It is to be fortunate hearing happy ending news of this application. Back to education learning. The syllabii curriculum of both the Open University, England and American University, Massachusetts with their contents of educational banking, I am sure will be effectively demonstrated whilst offering its causes. I mean imparting knowledge to students or learners using the teaching principles such as student to teacher rapport, learning from each other, involving parents into a student's progress and above that, keeping and maintaining the highest standards of education or with the Youth Justice Industry. I am sure I will be able to live decently well in the Nation Rwanda as I have been living in the United Kingdom, England in a friendly manner with some hopes of restructuring the Nation to a better life changing environment.
Thank you
Butera Disan, Senior.
Applicant.
NB: For the safety and unaffected security of the British society, Uganda, Rwanda and American Society, be aware that there's an institution in Britain in conjunction with the post office Nottingham City, Queen Street, which stole my identities this includes the CTD Convention Travel Document from 12th February 2014 (C00160339 but not sure due to thefty threat) and the deed of change of name from Busulwa Disan to Buteera Disan (2013), UK.
Contacts:dbuteera2004@gmail.com, dbuteera@rocketmail.com and bdisanug@yahoo.co.uk as well as 0044(0)7951167275, England, Great Britain.
References:
1.Buteera Disan (2015) Schools and Society student – American University (online) Available at:www.american.edu 2.Common Core State Standards Initiative (2015) Preparing America's Students for success (online) Available at:www.corestandards.org
Buteera Disan (2015/6) Youth Justice student – Open University, England (online) Available at https://msds.open.ac.uk/students/module.aspx?c=K115_2015J
Youth Justice Board (2016) Case Management Available at http://www.gov.uk/yjb
Further references:
Butera Knowless (2016) https://www.youtube.com/watch?v=N80tMYFrSlU
Regards,
Disan Buteera, 1st Deputy Information Minister Emeritus (2001/2) though!
URL Director and Project Manager